PowerEdge R6525
Tech Specs
AMD EPYC 7343 Processor (16 Core, Up to 3.90GHz, 128MB Cache, 190W)

No Operating System

480GB SSD SATA Read Intensive 6Gbps 512e 2.5in Hot-plug AG Drive,3.5in HYB CARR

16GB RDIMM, 3200MT/s, Dual Rank

No Optical Drive

Mellanox ConnectX-5 Dual Port 10/25GbE SFP28, OCP NIC 3.0

Chassis with up to 3.5inch x4 Hard Drives

Dell Outlet PowerEdge R6525 Server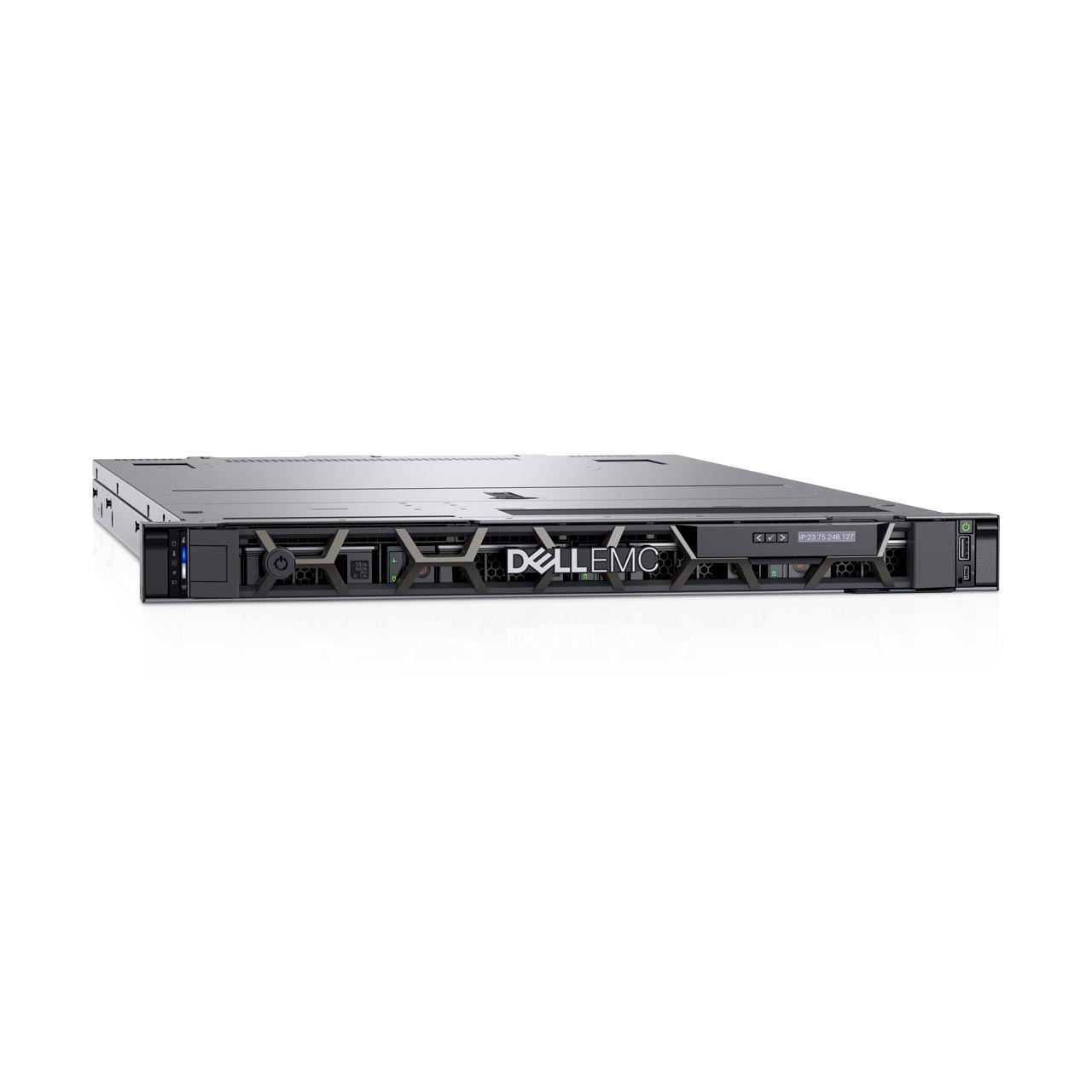 8 in stock

Like New (Refurbished)

1 PCIe Slot, 1 CPU

BOSS Blank

Cable Management Arm

Front Load Mechanical Assembly for PERC Card ( for Chassis up to 4 or 8 drives)

Heatsink for 1st CPU, greater than or equal to 180W

High Performance Fan [QTY : 3]

Hot Plug Drives Capable

iDRAC9 Express

Legacy Password

Motherboard with 2 x 1Gb Onboard LOM

No Quick Sync

Performance BIOS Setting

Power Cord NEMA 5-15P to C13, 15 amp, wall plug, 10 feet / 3 meter [QTY : 2]

ReadyRails Sliding Rails Without Cable Management Arm or Strain Relief Bar

Riser Config 1, 1 x 16 FH PCIe slot

Trusted Platform Module 2.0 V3

Unconfigured RAID

PERC H345 Controller, Front

Original Price$8,120.00

Total Savings$3,881.00

Standard ShippingFREE
Outlet Price$4,239.00

PE 6525 : 3 Years Basic Hardware Warranty Repair: 5x10 HW-Only 5x10 NBD OnsiteINCLUDED
6 in stock

Like New (Refurbished)

1 PCIe Slot, 1 CPU

BOSS Blank

Cable Management Arm

Front Load Mechanical Assembly for PERC Card ( for Chassis up to 4 or 8 drives)

Heatsink for 1st CPU, greater than or equal to 180W

High Performance Fan [QTY : 3]

Hot Plug Drives Capable

iDRAC9 Express

Legacy Password

Motherboard with 2 x 1Gb Onboard LOM

No Quick Sync

Performance BIOS Setting

Power Cord NEMA 5-15P to C13, 15 amp, wall plug, 10 feet / 3 meter [QTY : 2]

ReadyRails Sliding Rails Without Cable Management Arm or Strain Relief Bar

Riser Config 1, 1 x 16 FH PCIe slot

Trusted Platform Module 2.0 V3

Unconfigured RAID

PERC H345 Controller, Front

Original Price$8,120.00

Total Savings$3,410.00

Standard ShippingFREE
Outlet Price$4,710.00

PE 6525 : 3 Years Basic Hardware Warranty Repair: 5x10 HW-Only 5x10 NBD OnsiteINCLUDED
2 in stock

Like New (Refurbished)

1 PCIe Slot, 1 CPU

BOSS Blank

Front Load Mechanical Assembly for PERC Card ( for Chassis up to 4 or 8 drives)

Heatsink for 1st CPU, greater than or equal to 180W

High Performance Fan [QTY : 3]

Hot Plug Drives Capable

iDRAC9 Express

Legacy Password

Motherboard with 2 x 1Gb Onboard LOM

No Quick Sync

No RAID

Performance BIOS Setting

Power Cord NEMA 5-15P to C13, 15 amp, wall plug, 10 feet / 3 meter [QTY : 2]

ReadyRails Sliding Rails Without Cable Management Arm or Strain Relief Bar

Riser Config 1, 1 x 16 FH PCIe slot

Trusted Platform Module 2.0 V3

PERC H345 Controller, Front

Original Price$8,026.00

Total Savings$3,370.00

Standard ShippingFREE
Outlet Price$4,656.00

PE 6525 : 3 Years Basic Hardware Warranty Repair: 5x10 HW-Only 5x10 NBD OnsiteINCLUDED
1 in stock

Like New (Refurbished)

1 PCIe Slot, 1 CPU

BOSS Blank

Filler

Front Load Mechanical Assembly for PERC Card ( for Chassis up to 4 or 8 drives)

Heatsink for 1st CPU, greater than or equal to 180W

High Performance Fan [QTY : 3]

Hot Plug Drives Capable

iDRAC9 Express

Legacy Password

Motherboard with 2 x 1Gb Onboard LOM

No Quick Sync

No RAID

Performance BIOS Setting

Power Cord NEMA 5-15P to C13, 15 amp, wall plug, 10 feet / 3 meter [QTY : 2]

ReadyRails Sliding Rails Without Cable Management Arm or Strain Relief Bar

Riser Config 1, 1 x 16 FH PCIe slot

Trusted Platform Module 2.0 V3

PERC H345 Controller, Front

Original Price$8,026.00

Total Savings$3,370.00

Standard ShippingFREE
Outlet Price$4,656.00

PE 6525 : 3 Years Basic Hardware Warranty Repair: 5x10 HW-Only 5x10 NBD OnsiteINCLUDED
Features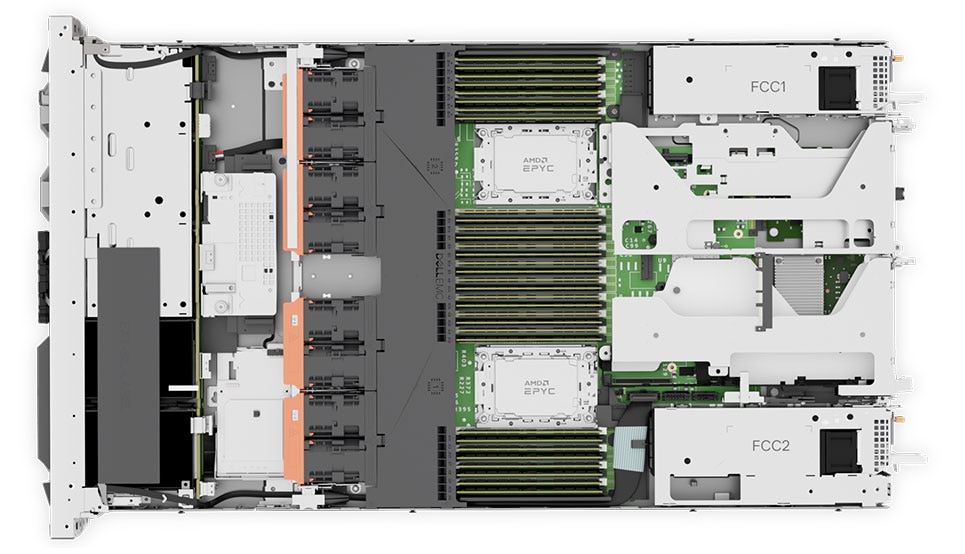 Turn compute infrastructure into business advantages
The R6525 is a high density two-socket/1U platform specializing in data speed. The platform is perfect for OLTP workloads, running your e-commerce business efficiently. The R6525 is great for virtualization with impressive VMmark with vSAN benchmarks. Also, the R6525 has Ready Solutions available for HPC Life Sciences, Manufacturing, AI Retail loss prevention, and vSAN.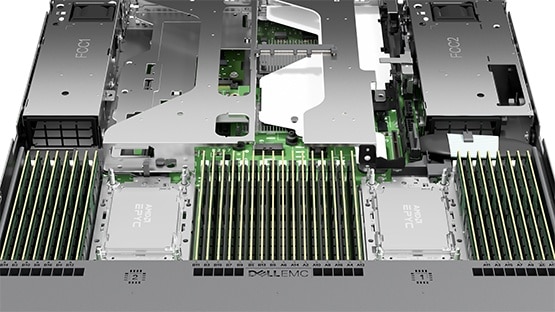 Deliver breakthrough performance, innovation and compute density
The Dell PowerEdge R6525 is a highly configurable, dual-socket 1U rack server that delivers outstanding balanced performance and innovation for dense compute environments. It's ideal for traditional and emerging workloads and applications like high performance computing (HPC), dense VDI, and virtualization.
64 processing cores and faster data transfer speeds with PCIe Gen4
Up to 3200MT/s memory speed to reduce latency and deliver faster response
Multi GPU support to accelerate end user VDI performance
Highest core count PowerEdge 1U server with cryptographic isolation between hypervisor and VMs
Systems Management and Security Solutions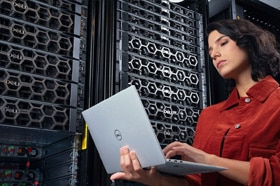 OpenManage systems management
The Dell Technologies OpenManage systems management portfolio helps tame the complexity of your IT environment with tools and solutions to discover, monitor, manage, update, and deploy your PowerEdge infrastructure.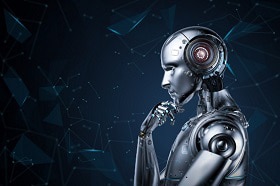 Intelligent Automation
PowerEdge and OpenManage solutions integrate tools across the portfolio to help organizations automate the server lifecycle, optimize operations, and scale efficiently.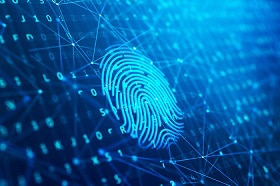 Built-in security
PowerEdge servers are made with a cyber resilient architecture that builds in security at every phase of the product lifecycle, from the silicon root of trust and secured component verification, to signed firmware and drift detection, to BIOS recovery.
Dell Technologies offers complete end-to-end services
Optimizing the IT lifecycle is vital. We have expert services
*
 for all lifecycle phases that save you time and resources, reduce effort, and improve your IT experience.
Consulting
Consulting services give expert guidance to help you grow, optimize and transform your IT environment at your own pace and budget. We employ a broad range of certified consultants and engineers, backed by program management teams, who can deliver deep technical expertise. We give you the confidence that your project will be done right and on time.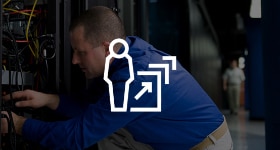 Support
Gain the freedom to focus on your business transformation with the support expertise and insights Dell is known for across the globe. Choose the right support based on the criticality of specific systems with available automated predictive analysis, collaborative third-party assistance and a Technology Service Manager.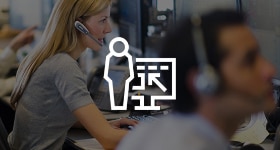 Deployment
ProDeploy Enterprise Suite helps you get more out of technology starting on day one. Residency Service provides ongoing transition assistance to accelerate adoption. Trust our experts to lead deployments from basic hardware installations through planning, configuration and complex integrations to help you achieve business outcomes today and tomorrow.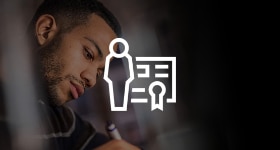 Education
Education Services offers an expansive suite of training services with multiple delivery methods, including instructor-led, self-paced online and virtual instructor-led training. With comprehensive and flexible training programs, we make it easy to ensure your staff has the skills they need to successfully manage and utilize your new technology to its full potential.