Latitude 11" 3000 (3140) Laptop or 2-in-1
Tech Specs
Intel N200 Processor (Quad core, Up to 3.70GHz, 6MB Cache, 6W)

Windows 11 Pro

128GB PCIe M.2 NVMe Class 35 Solid State Drive

8GB Memory

2-in-1, 11.6 inch HD (1366 x 768) Anti-Glare Touch Display

Intel UHD Graphics

Dell Outlet Latitude 11 - 3140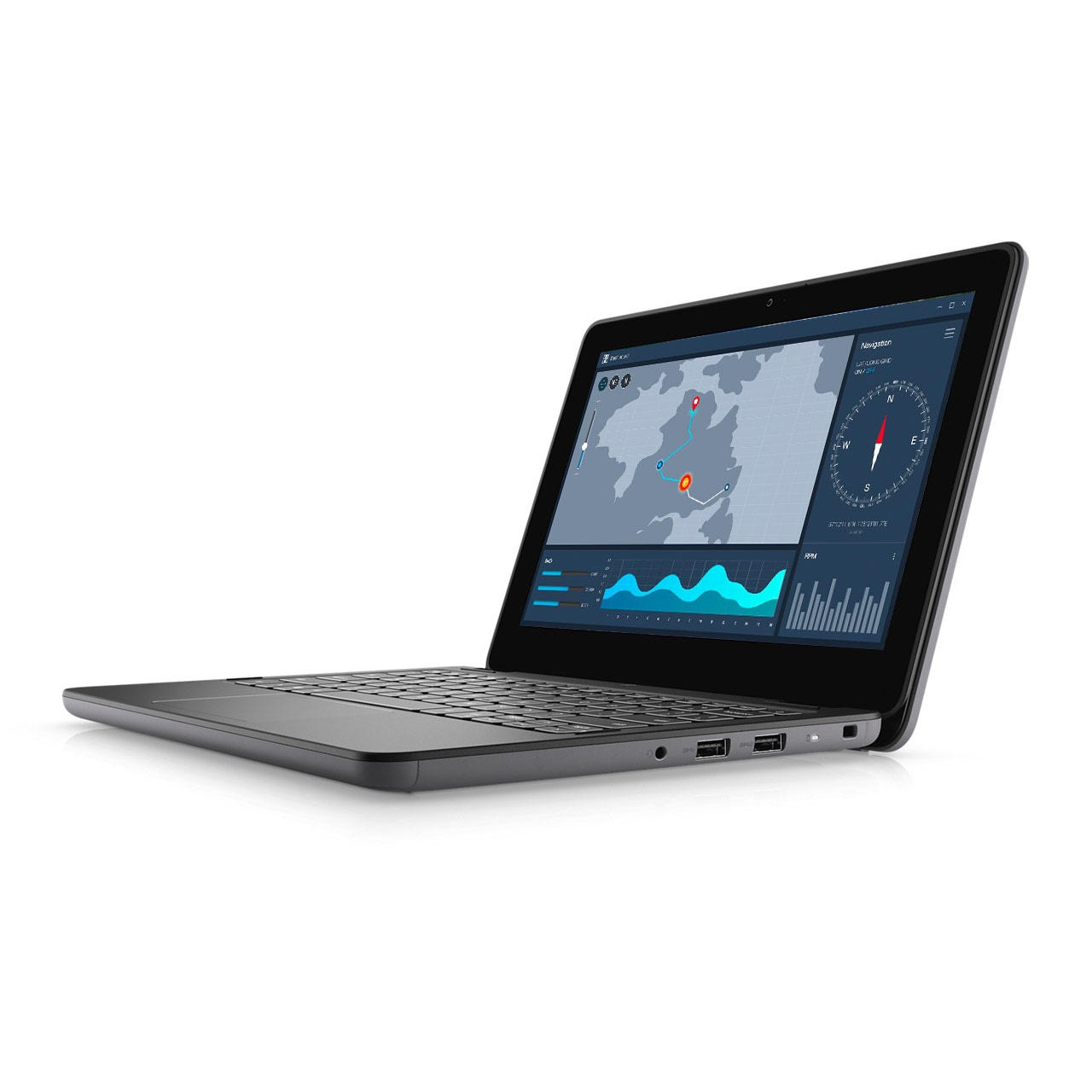 Scratch & Dent

HD Camera without Shutter, with Temporal Noise Reduction and Dual Microphone

4-Cell, 53 WHr Lithium Ion Battery

Intel Wi-Fi 6 AX201, 2x2, 802.11ax

US English Non-Backlit Keyboard

Palmrest without World Facing Camera

65 Watt Type-C AC Adapter

Bottom Door with Type-C

Energy Star 6.1

EPEAT 2018 Registered (Gold)

LCD Back Cover (Touch Screen), WLAN Capable

No WWAN Card

Power Cord 125V

Original Price$1,182.00

Total Savings$805.00

Standard ShippingFREE
Outlet Price$377.00

Lati 3140 : 1 Year Hardware Service with Onsite/In-Home Service After Remote DiagnosisINCLUDED
Like New (Refurbished)

HD Camera without Shutter, with Temporal Noise Reduction and Dual Microphone

4-Cell, 53 WHr Lithium Ion Battery

Intel Wi-Fi 6 AX201, 2x2, 802.11ax

US English Non-Backlit Keyboard

Palmrest without World Facing Camera

65 Watt Type-C AC Adapter

Bottom Door with Type-C

Energy Star 6.1

EPEAT 2018 Registered (Gold)

LCD Back Cover (Touch Screen), WLAN Capable

No WWAN Card

Power Cord 125V

Original Price$1,182.00

Total Savings$790.00

Standard ShippingFREE
Outlet Price$392.00

Lati 3140 : 1 Year Hardware Service with Onsite/In-Home Service After Remote DiagnosisINCLUDED
2 in stock

Scratch & Dent

HD Camera without Shutter, with Temporal Noise Reduction and Dual Microphone

4-Cell, 53 WHr Lithium Ion Battery

Intel Wi-Fi 6 AX201, 2x2, 802.11ax

US English Non-Backlit Keyboard

Palmrest with World Facing Camera

65 Watt AC Adapter

Bottom Door with Type-C

Energy Star 6.1

EPEAT 2018 Registered (Silver)

LCD Back Cover (Touch Screen), WLAN Capable

No WWAN Card

Power Cord 125V

Original Price$1,280.00

Total Savings$898.00

Standard ShippingFREE
Outlet Price$382.00

Lati 3140 : 1 Year Hardware Service with Onsite/In-Home Service After Remote DiagnosisINCLUDED
1 in stock

Scratch & Dent

HD Camera without Shutter, with Temporal Noise Reduction and Dual Microphone

3-Cell, 41 WHr Lithium Ion Battery

Intel Wi-Fi 6 AX201, 2x2, 802.11ax

US English Non-Backlit Keyboard

Palmrest with World Facing Camera

65 Watt Type-C AC Adapter

Bottom Door with Type-C

Energy Star 6.1

EPEAT 2018 Registered (Gold)

LCD Back Cover (Touch Screen), WLAN Capable

Power Cord 125V

Original Price$1,264.00

Total Savings$871.00

Standard ShippingFREE
Outlet Price$393.00

Lati 3140 : 1 Year Hardware Service with Onsite/In-Home Service After Remote DiagnosisINCLUDED
1 in stock

Scratch & Dent

HD Camera without Shutter, with Temporal Noise Reduction and Dual Microphone

4-Cell, 53 WHr Lithium Ion Battery

Intel Wi-Fi 6 AX201, 2x2, 802.11ax

US English Non-Backlit Keyboard

Palmrest with World Facing Camera

65 Watt Type-C AC Adapter

Bottom Door with Type-C

Energy Star 6.1

EPEAT 2018 Registered (Gold)

LCD Back Cover (Touch Screen), WLAN Capable

No WWAN Card

Power Cord 125V

Original Price$1,280.00

Total Savings$895.00

Standard ShippingFREE
Outlet Price$385.00

Lati 3140 : 1 Year Hardware Service with Onsite/In-Home Service After Remote DiagnosisINCLUDED
1 in stock

Like New (Refurbished)

HD Camera without Shutter, with Temporal Noise Reduction and Dual Microphone

4-Cell, 53 WHr Lithium Ion Battery

Intel Wi-Fi 6 AX201, 2x2, 802.11ax

US English Non-Backlit Keyboard

Palmrest without World Facing Camera

65 Watt Type-C AC Adapter

Bottom Door with Type-C

Energy Star 6.1

LCD Back Cover (Touch Screen), WLAN Capable

Power Cord 125V

Original Price$1,182.00

Total Savings$790.00

Standard ShippingFREE
Outlet Price$392.00

Lati 3140 : 1 Year Hardware Service with Onsite/In-Home Service After Remote DiagnosisINCLUDED
Features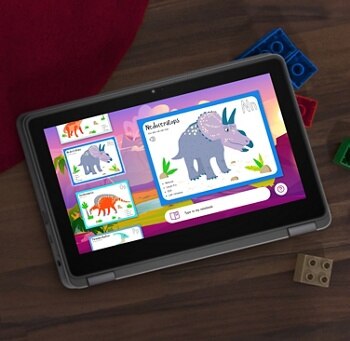 Unmatched durability
Engineered to endure spills and tumbles
with rubberized edges and rounded corners for minimal drop impact, a spill-resistant keyboard and captive keys.
Rigorously tested
to withstand 30" drops onto steel, 48" drops onto plywood, thousands of 4-inch micro-drops, and tens of thousands of hinge cycles. The new Latitude 3140 has been tested more rigorously than ever for maximum endurance.
Prevent drops
with laser etching for enhanced grip on the front and back covers.
Chassis design
that empowers strength and rigidity.
Kid-tough
Dragontrail Pro screen that stands up to the demands of the day
*
.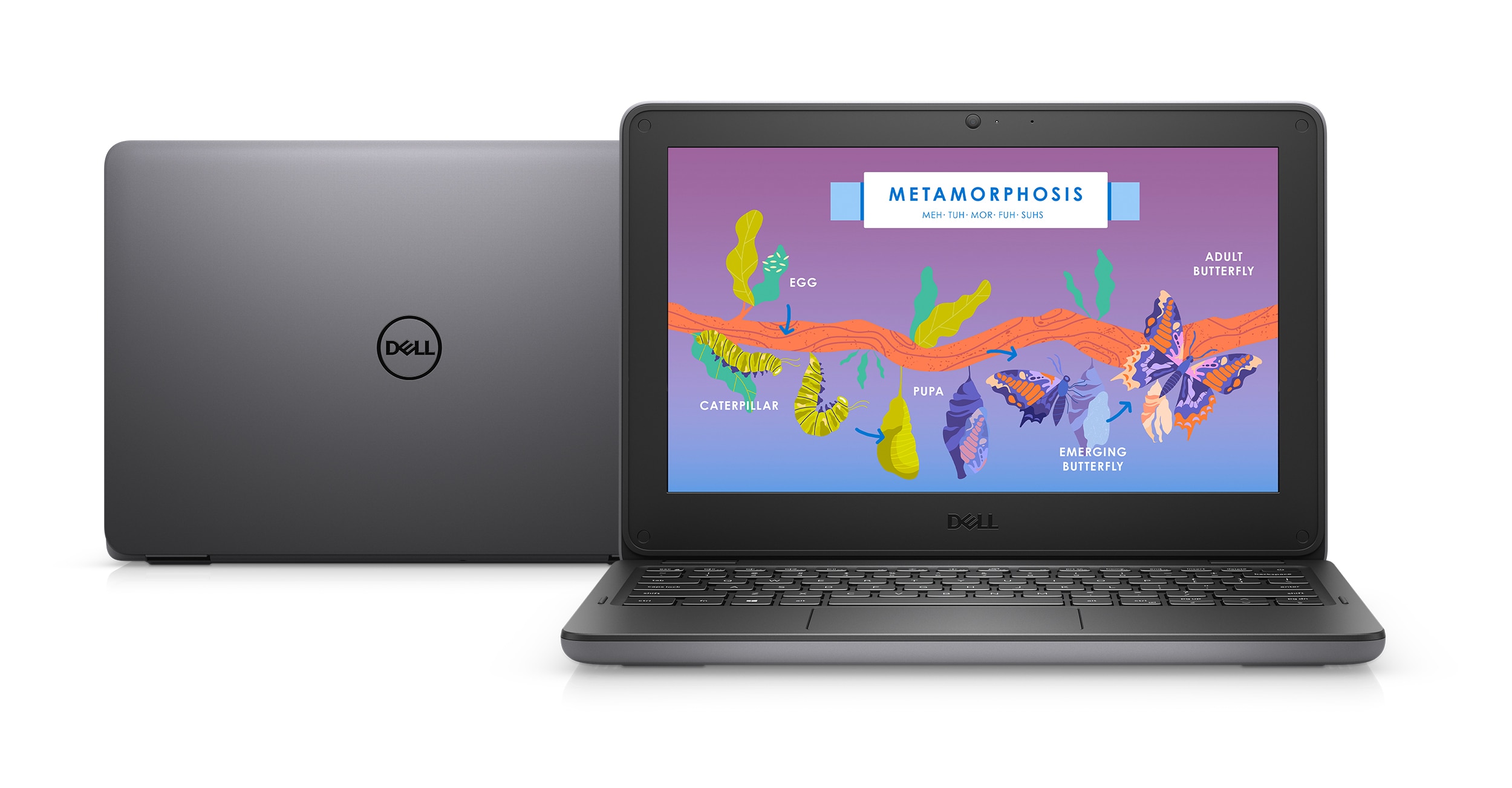 Services made for education
Stay Secure, Be Productive
Start secure. Stay Secure. Organizations report a 58% drop in security incidents with Windows 11 Pro devices.
*
Windows 11 Pro devices help you simplify your workday and improve productivity. Switch seamlessly between locations. Blaze through your to-do list with AI-powered multitasking, features to get organized in a snap, and performance to speed demanding workloads to completion 42% faster on average.
*
Learn More