Chromebook 11" 3000 (3110)
Tech Specs
Intel Celeron N4500 Processor (Dual Core, Up to 2.80GHz, 4MB Cache, 6W)

Chrome OS

32GB eMMC Hard Drive

4GB Memory

11.6 inch HD (1366 x 768) Anti-Glare Non-Touch Display, WLAN Capable

Intel UHD Graphics

Dell Outlet Chromebook 11 - 3110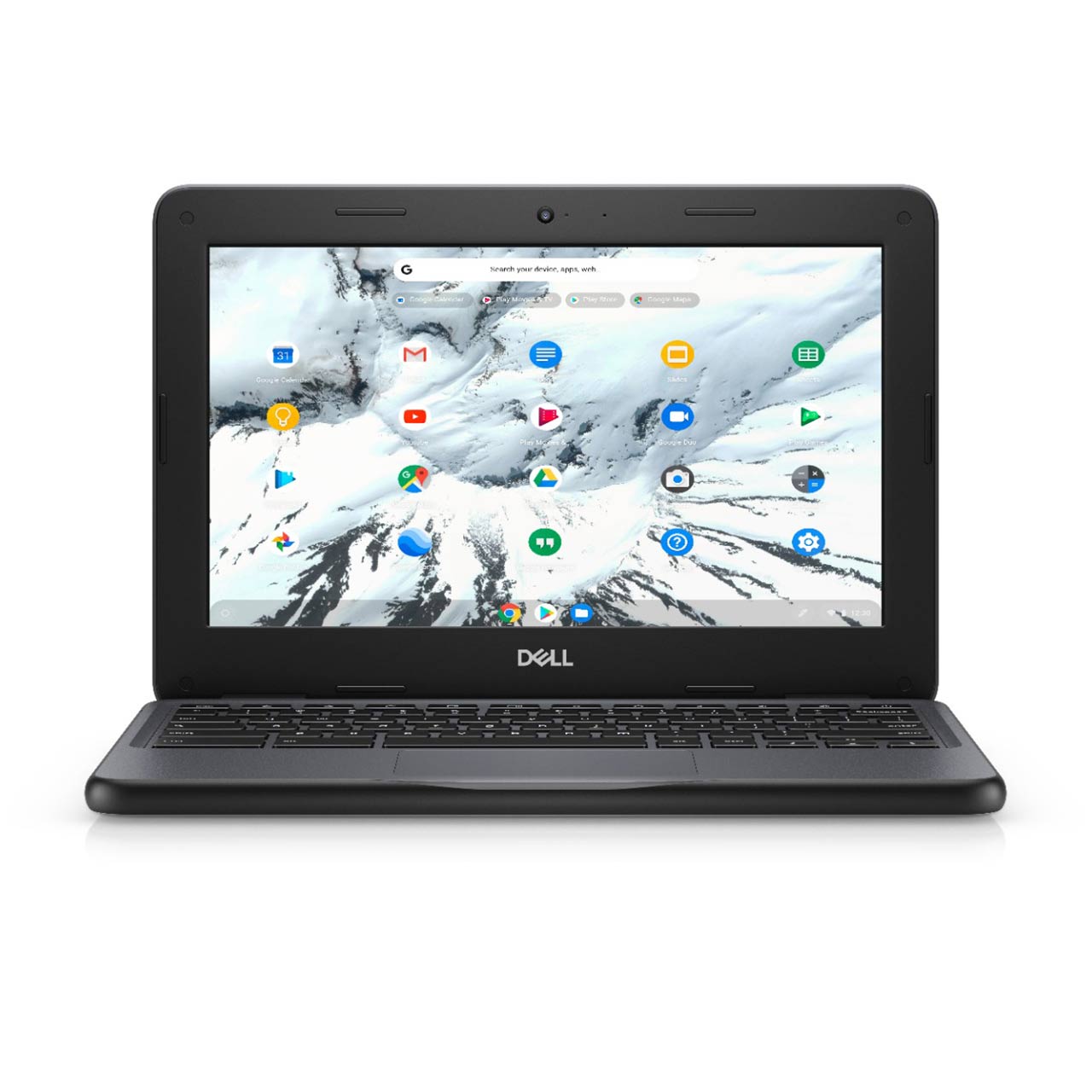 New

HD RGB Camera and Microphone

3-Cell, 42 WHr Lithium Ion Battery

Intel Wi-Fi 6 AX201 + Bluetooth

US English Single Pointing Non-Backlit Keyboard

65 Watt Type-C AC Adapter

Bottom Door

LCD Back Cover (Non-Touch Screen)

No WWAN Card

Power Cord 125V

Original Price$248.00

Total Savings$48.51

Standard ShippingFREE
Outlet Price$199.49

Chromebook 3110 : 1 Year Mail In ServiceINCLUDED
Scratch & Dent

HD RGB Camera and Microphone

3-Cell, 42 WHr Lithium Ion Battery

Intel Wi-Fi 6 AX201 + Bluetooth

US English Single Pointing Non-Backlit Keyboard

65 Watt Type-C AC Adapter

Bottom Door

LCD Back Cover (Non-Touch Screen), HDMI

No WWAN Card

Power Cord 125V

Original Price$278.00

Total Savings$83.00

Standard ShippingFREE
Outlet Price$195.00

Chromebook 3110 : 1 Year Mail In ServiceINCLUDED
Like New (Refurbished)

HD RGB Camera and Microphone

3-Cell, 42 WHr Lithium Ion Battery

Intel Wi-Fi 6 AX201 + Bluetooth

US English Single Pointing Non-Backlit Keyboard

65 Watt Type-C AC Adapter

Bottom Door

LCD Back Cover (Non-Touch Screen), HDMI

No WWAN Card

Power Cord 125V

Original Price$278.00

Total Savings$75.00

Standard ShippingFREE
Outlet Price$203.00

Chromebook 3110 : 1 Year Mail In ServiceINCLUDED
3 in stock

Scratch & Dent

HD RGB Camera and Microphone

3-Cell, 42 WHr Lithium Ion Battery

Intel Wi-Fi 6 AX201 + Bluetooth

US English Single Pointing Non-Backlit Keyboard

65 Watt Type-C AC Adapter

Bottom Door

LCD Back Cover (Non-Touch Screen)

No WWAN Card

Power Cord 125V

Original Price$248.00

Total Savings$58.00

Standard ShippingFREE
Outlet Price$190.00

Chromebook 3110 : 1 Year Mail In ServiceINCLUDED
3 in stock

New

HD RGB Camera and Microphone

3-Cell, 42 WHr Lithium Ion Battery

Intel Wi-Fi 6 AX201 + Bluetooth

US English Single Pointing Non-Backlit Keyboard

65 Watt Type-C AC Adapter

Bottom Door

LCD Back Cover (Non-Touch Screen), HDMI

No WWAN Card

Power Cord 125V

Original Price$278.00

Total Savings$103.51

Standard ShippingFREE
Outlet Price$174.49

Chromebook 3110 : 1 Year Mail In ServiceINCLUDED
3 in stock

Like New (Refurbished)

HD RGB Camera and Microphone

3-Cell, 42 WHr Lithium Ion Battery

Intel Wi-Fi 6 AX201 + Bluetooth

US English Single Pointing Non-Backlit Keyboard

65 Watt Type-C AC Adapter

Bottom Door

LCD Back Cover (Non-Touch Screen), HDMI

No WWAN Card

Power Cord 125V

Original Price$278.00

Total Savings$84.51

Standard ShippingFREE
Outlet Price$193.49

Chromebook 3110 : 1 Year Mail In ServiceINCLUDED
2 in stock

Like New (Refurbished)

HD RGB Camera and Microphone

3-Cell, 42 WHr Lithium Ion Battery

Intel Wi-Fi 6 AX201 + Bluetooth

US English Single Pointing Non-Backlit Keyboard

65 Watt Type-C AC Adapter

Bottom Door

LCD Back Cover (Non-Touch Screen)

No WWAN Card

Power Cord 125V

Original Price$248.00

Total Savings$50.00

Standard ShippingFREE
Outlet Price$198.00

Chromebook 3110 : 1 Year Mail In ServiceINCLUDED
1 in stock

New

HD RGB Camera and Microphone

3-Cell, 42 WHr Lithium Ion Battery

Intel Wi-Fi 6 AX201 + Bluetooth

US English Single Pointing Non-Backlit Keyboard

65 Watt Type-C AC Adapter

Bottom Door

LCD Back Cover (Non-Touch Screen), HDMI

No WWAN Card

Power Cord 125V

Original Price$278.00

Total Savings$73.51

Standard ShippingFREE
Outlet Price$204.49

Chromebook 3110 : 1 Year Mail In ServiceINCLUDED
1 in stock

Scratch & Dent

HD RGB Camera and Microphone

3-Cell, 42 WHr Lithium Ion Battery

Intel Wi-Fi 6 AX201 + Bluetooth

US English Single Pointing Non-Backlit Keyboard

65 Watt Type-C AC Adapter

Bottom Door

LCD Back Cover (Non-Touch Screen)

No WWAN Card

Power Cord 125V

Original Price$248.00

Total Savings$66.51

Standard ShippingFREE
Outlet Price$181.49

Chromebook 3110 : 1 Year Mail In ServiceINCLUDED
1 in stock

Scratch & Dent

HD RGB Camera and Microphone

3-Cell, 42 WHr Lithium Ion Battery

Intel Wi-Fi 6 AX201 + Bluetooth

US English Single Pointing Non-Backlit Keyboard

65 Watt Type-C AC Adapter

Bottom Door

LCD Back Cover (Non-Touch Screen), HDMI

No WWAN Card

Power Cord 125V

Original Price$278.00

Total Savings$91.51

Standard ShippingFREE
Outlet Price$186.49

Chromebook 3110 : 1 Year Mail In ServiceINCLUDED
Features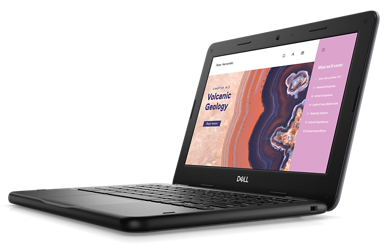 Best-in-class durability
The Dell Chromebook 3110 features rubberized edges and rounded corners to minimize drop impact, a spill-resistant keyboard with captive keys, plus hinge strength and micro-drop protection. Rigorously tested, the Dell Chromebook 3110 survives 30" drops onto steel and 48" drops onto plywood—more than tough enough for the school day and beyond.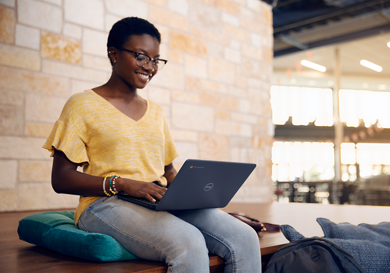 Convenient serviceability
Dell Chromebook 3110 is designed so it can be repaired easily with minimal downtime. Top-mounted keyboards enable ease of service, captive screws that remain attached to the chassis keep materials intact and customized services for K-12
*
 provide the tailored IT support that students need.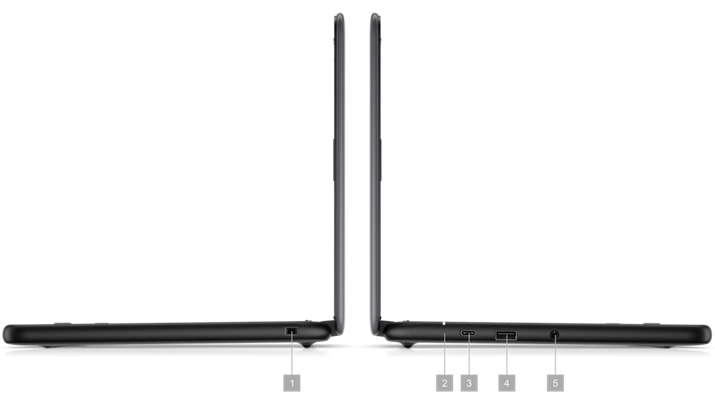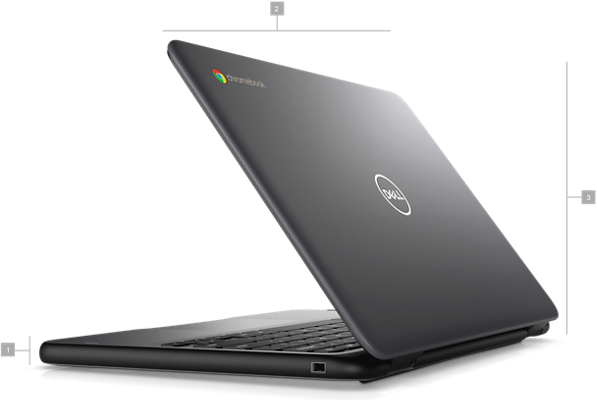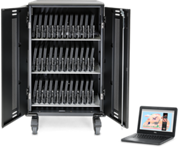 Dell Compact USB-C Pre-Wired Charging Cart | CT3UC20
Secure, charge and transport up to 36 laptops all in one place, with a cart that easily rolls from one classroom to the next.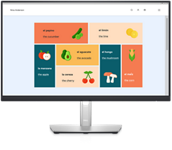 Dell 24 Monitor | P2422H
Stay productive no matter where you work with this sleek 23.5" FHD monitor with ComfortView Plus.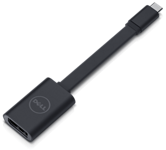 Dell Adapter - USB-C to DisplayPort
Easily connect your laptop or tablet with a USB Type-C port to various high resolution displays and projectors with a DisplayPort input.
Dell Pro Slim Backpack – PO1520PS
An eco-friendly, slim-fit backpack designed for your daily commute.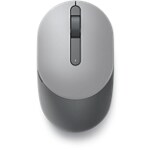 Dell Mobile Wireless Mouse | MS3320W
Work seamlessly with dual mode connectivity (2.4GHz wireless or Bluetooth) and 36 months
*
 of battery life.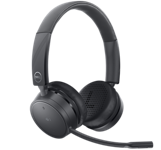 Dell Presto Headset | WH1022
Learn from anywhere with this high-quality headset featuring noise cancelling mic.

Coming Soon
We've got your business covered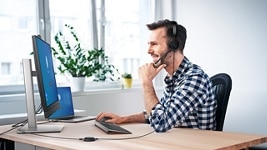 ProSupport
Get 24x7 proactive, automated support and onsite service when you need it with Dell ProSupport. Let our team give you back valuable time so you can take care of business.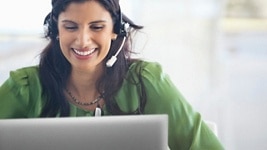 ProSupport Plus
Get anytime priority access to expert support with AI-driven predictive analytics and Accidental Damage Service to protect against drops, spills, surges and more.