PowerVault ME484 Storage Expansion Enclosure
Tech Specs
No Operating System

4TB 7.2K RPM SAS 12Gbps 512n 3.5in Hard Drive

Dell Outlet PowerVault ME484 Storage Expansion Enclosure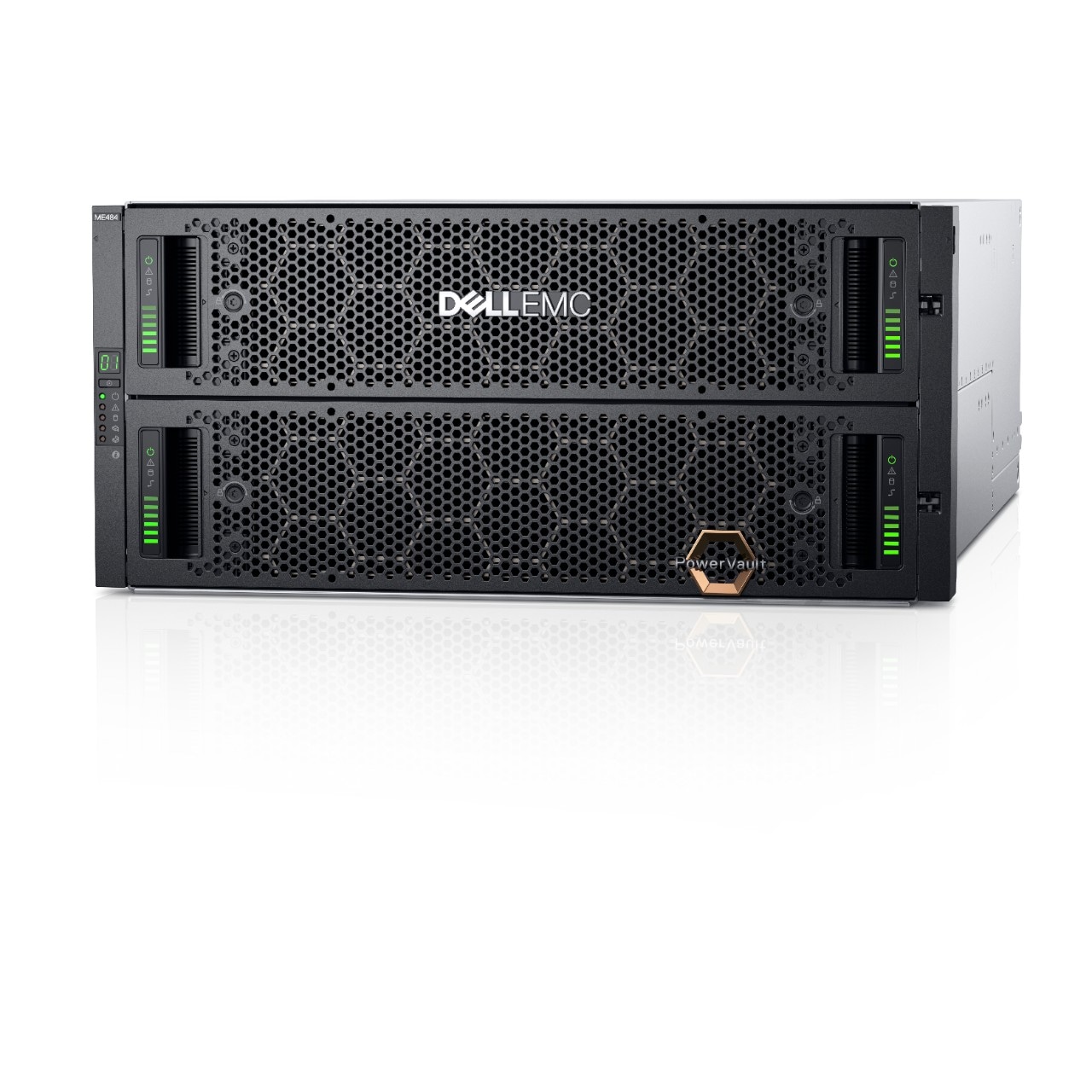 1 in stock

Certified Refurbished

12Gb HD-Mini to HD-Mini SAS Cable, 2M [QTY : 2]

Power Cord C19 to C20, PDU Style, 2.5M [QTY : 2]

Rack Rails 5U

Original Price$45,830.00

Total Savings$32,004.00

Standard ShippingFREE
Outlet Price$13,826.00

PV-ME484 : 3 Years ProSupport with Next Business Day Onsite ServiceINCLUDED
Features
PowerVault ME484 JBOD
84 x 3.5" drive bays
Up to 336 drives (4 max enclosures per server)
Dual I/O Module
12Gb SAS Connectivity
Optimized for DAS
PowerVault ME484 JBOD is purpose-built and optimized for DAS workloads. Connecting the PowerVault ME484 to a Dell PowerEdge Server to address the challenges of server capacity expansion for flexibility and scalability ensures that business applications will always get high-speed and reliable access to their data – ®without compromise.
Direct-attach to Dell PowerEdge Servers over SAS
Enclosure management
The storage enclosure is managed by the Server Hardware Management software running on a host server. This tool is called Dell Storage PowerTools Server Hardware Manager. On the host server system, the management software and the storage enclosure communicate management requests and event information by using in-band SAS connections. The Server Hardware Management Software consists of two major components 1) Server Hardware Manager Command Line Interface (SHM CLI) and 2) Server Hardware Monitor
Dell EMC offers complete end-to-end services
Optimizing the IT lifecycle is vital. Dell EMC has expert services
*
for all lifecycle phases that save you time and resources, reduce effort, and improve your IT experience.
ProSupport Enterprise Suite
Gain the freedom to focus on your business transformation with the support expertise and insights Dell EMC is known for across the globe. Choose the right support based on the criticality of specific systems with available automated predictive analysis, collaborative third-party assistance and service account management.
ProDeploy
ProDeploy Enterprise Suite helps you get more out of technology starting on day one. Trust Dell EMC experts to lead deployments from basic hardware installations through planning, configuration and complex integrations. Our complete suite of deployment services and professional certifications helps you achieve business outcomes today and tomorrow.
Training
Education Services offers an expansive suite of training services with multiple delivery methods, including instructor-led, self-paced online and virtual instructor-led training. With comprehensive and flexible training programs, we make it easy to ensure your staff has the skills they need to successfully manage and utilize your new technology to its full potential.
Consulting
Consulting services give expert guidance to help you grow, optimize and transform your IT environment at your own pace and budget. We employ a broad range of certified consultants and engineers, backed by program management teams, who can deliver deep technical expertise. We give you the confidence that your project will be done right and on time.